An Inside Look at Dog Shows and Your German Shepherd
What are dog shows all about, and how are they judged? Well, brace yourself because we are going to give you a whirlwind glimpse of a big and fascinating subject. Dog shows consist of carefully bred, highly trained dogs of many breeds demonstrating a variety of skills in front of audiences and judges. The judges assess how well a dog conforms to its breed standard as determined by the parent club for the particular breed, or how well the dog performs each assigned task of a given competition.
Early Dog Shows
Until the 1800's most domesticated dogs were bred to work as herders, hunting dogs or as draft dogs that pull carts. But with the coming of the industrial revolution people had more leisure time, and dogs transitioned increasingly into being companion dogs, or pets. There were also subtle changes in breed standards, including a greater emphasis on consistent physical appearance and less so on the dog's working abilities.
In 1859 the first dog show was held in England. Then in 1877 in the US, the Westminster Dog Show in New York City had its inaugural event. It has continued as the premier annual dog show in the US, a counterpart to England's Cruft's in London, which started in 1886.
Breeding for Show Success
If you are getting a puppy with the intention of showing him or her, you'll usually need to buy from a quality breeder. Read more in our article, Where to Get Your German Shepherd.
Preparing Your Dog for Shows
You'll need to start your pup young when he will learn the fastest. AKC rules allow competition in the conformation ring at six months. Handling classes for you and your dog are a great way to train. Your dog will learn to perform in the presence of distractions including noise, people and dogs, to prepare for actual competition. Many local kennel clubs provide handling classes to train in the basics for competing. Classes are typically available to fit various age and experience­ ­­levels, from Novice to AKC Champion.
American Kennel Club and German Shepherd Dog Club of

America Shows
The American Kennel Club (AKC) sponsors shows throughout the year, from the national Westminster Dog Show in New York, down to local ones all around the country. These are all-breed shows for dogs from any of the 150 AKC recognized breeds. Breed-specific clubs such as the German Shepherd Dog Club of America sponsor specialty shows for single breeds and varieties of that breed.
To inquire about local competition events, you can contact your local breed club or you can get help in locating a club through the German Shepherd Dog Club of America (www.gsdca.org).
The way competition works is that dogs are judged against the breed standard rather than against dogs of the same breed. In a show, the dog that is awarded Best of Breed then competes against other winners in its group – Working, Herding, etc. The dog that most closely follows the conformation becomes Best of Show.
How to Enter Your Dog in Competition
Choosing the Right Class-Category for Your Dog
Purebred dogs registered or eligible for registration with the AKC may be entered in the appropriate show class for which their age, sex, and previous show record qualify them.  Notice of upcoming shows can be found in dog magazines or at your pet supply shop. Contact the secretary of the show and ask for the premium list, which is the official announcement of an event – it contains full information and an entry form. These are the five official show classes:
Puppy Class: Open to dogs between six and twelve months of age, and limited to dogs whelped in the United States and Canada.
Novice Class: Open to dogs six months of age or older that have never won a first prize in any class other than puppy class, and less than three first prizes in the novice class itself. Limited to dogs whelped in the United States and Canada.
Bred By Exhibitor Class: Open to all dogs, except champions, six months of age or over which are exhibited by the same person, or his immediate family, or kennel that was the recognized breeder on the records of the American Kennel Club. This class is often used for dogs that are inexperienced but are no longer youngsters or novices.
American-Bred Class: Open to all dogs that are not champions, six months of age or over, whelped in the United States after a mating which took place in the United States. This class is often used for dogs that are inexperienced, but no longer eligible for the Puppy or Novice class.
Open Class: Open to dogs six months of age or over, with no exceptions
Best of Breed: For dogs who have already earned their AKC Championships, or won their group
Conformation
Conformation is so called because dogs are judged according to their conformity to the breed standard set by the parent club. At conformation shows, a German Shepherd is judged on how well he conforms to the standard, while stationary and while moving.
 A number of physical qualities are evaluated, with a required stance being taken while the judge evaluates. The GSD stance is distinctive from other breeds, with his right hind foot set forward. The judge will evaluate a number of attributes including height, straightness of limb and soundness of the muscles. Behavior is also judged, with dogs required to display the appropriate temperament for the breed. He must stay still while being inspected by the judge.
The moving part of the evaluation requires that the GSD trot in a straight line to and from the judge, pose again, trot again, and then run to the first-place marker. The dog is judged on his performance, ranking from first to fourth place in each class. The first place winner in each class goes on to compete with other first-place winners. The event winner gains points towards his Championship title.
Breed Standards
The breed standards which are used for judging in every type of competition are established in a given country by the breed's parent club. In the case of the USA, it is the German Shepherd Dog Club of America (GSDCA) .
German Shepherds competing in the US can enter under the umbrella either of the GSDCA breed standard or that of the SV, short for Verein fur Deütsche Schäferhunde, the Society for the German Shepherd Dog. This is the organization started by the founder of the breed, Captain Max von Stephanitz. In the US, there are two organizations that put on SV shows; the United Schutzhund Clubs of America (USCA) and the Working Dog Alliance (WDA) section of the German Shepherd Dog Club of America.
 Companion Events
Companion events are so-named because the dog's handler (companion) is with the dog directing every move as he competes. Included in this category of competition are Obedience, Rally, Tracking, Agility, Herding and Schutzhund.
Obedience
In these trials a dog must follow a prescribed routine to demonstrate proficiency in a number of areas including walking in the heel position, standing while the judge does an inspection, obeying commands to come, staying in the sit position, and staying in the down position.
Companion Dog (CD) is the designation awarded by The American Kennel Club (AKC) for a successful obedience competitor, at the basic level. The next level of difficulty competes for Companion Dog Excellent (CDX).
The Utility Dog (UD) degree presents greater challenges, and the requirement that the GSD demonstrates the ability to do the basic obedience commands, but in response to hand-signals as opposed to verbal commands. He must retrieve a variety of objects scented by the handler, from amongst other, unscented objects. He must carry out a number of specific moves which include stopping and standing on command, trotting and jumping. A higher level within this category awards the Utility Dog Excellent (UDX).
Obedience Trial Champion (OTCH, pronounced "otch") is available to a dog that already has the UD degree and has at least 100 points that it has accumulated from first and second-place rankings in Open or Utility classes. Since the maximum points that can be won in a single Open or Utility event is 5, you can see that 100 points is quite an accomplishment.
ABOUT POINTS: To become an AKC Champion (CH), a GSD must win 15 points including two majors. A major is a 3, 4, or 5 point win at one time.
 Rally*
AKC Rally® is a companion sport to AKC Obedience. Both require teamwork between dog and handler along with similar performance skills. Rally provides an excellent introduction to AKC Companion Events for new dogs and handlers and can provide a challenging opportunity for competitors in other events to strengthen their skills. Rally was designed with the traditional pet owner in mind, but it can still be very challenging for those who enjoy higher levels of competition. A rally course includes 10 to 20 stations, depending on the level. Scoring is not as rigorous as traditional obedience. Communication from the handler to the dog is encouraged and perfect heel position is not required, but there should be a sense of teamwork and enthusiasm as they go through the course.
Tracking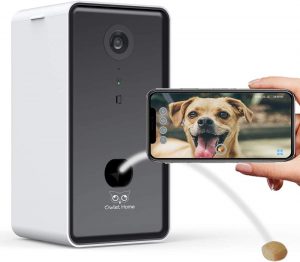 The dog's sense of smell is extraordinary. In fact, a dog can pick up odors 100 million times lower than humans can. If a single drop of blood were added to five quarts of water, a dog smelling that water – well over a gallon – will still detect the blood!
One way to utilize that exceptional smelling-ability is in tracking competition. This sport takes full advantage of the GSD's acute sense of smell. AKC titles in this category are Tracking Dog (TD), Tracking Dog Excellent (TDX), Variable Surface Tracking (VST), and Champion Tracker (TC). Depending on the level, dogs are required to follow scents laid down several hours before competition time, and follow tracks from 440 up to 1000 yards. Some include turns, variable surfaces and places where the track has been crossed by other traffic and in some cases by water.
Agility
Agility is the fastest growing dog sport in the United States today. It consists of the dog speeding around an obstacle course which includes about 14 different obstacles including various jumps, tunnels, a bridge, a seesaw, and weave polls. The course must be accomplished without mistake and within the allotted time. Agility trials are guaranteed to provide an adrenalin rush to participants and spectators. Handlers may give any kind of verbal command as their dog navigates the course, but they are not allowed to touch the dog or any obstacle, nor may they use food or any object such as toys, whistles or other training devices.
Herding
True to his name, sheep-herding or shepherding is something the German Shepherd can excel at! In Germany at the end of the 1800's, when the GSD was established as a breed, it seemed that in every region there was a different variety of herding dog, bred by farmers who needed hardy, intelligent canine helpers to tend their livestock. The German Shepherd was purposely bred in an attempt to bring together the best qualities of these working dogs.
There are a number of organizations that sponsor herding trials, including the AKC. The latter awards the following titles:
Herding Test (HT)and Pre-Trial (PT), which are non-competitive titles which are awarded for proficiency in basic herding instinct and ability.
Herding Started (HS), Herding Intermediate (HI) and Herding Excellent (HX). A dog must earn three qualifying scores for each title.
Herding Championship (HCh) is available for those that have an HX title, and win placement in the highest level of herding trial.
The American Herding Breed Association (AHBA) has its own set of trials and corresponding titles.
The SV, or Verein für Deutsche Schäferhunde recognizes a herding event known as the HGH trial. The letters are for the German word, Herdengebrauchshund (yes it's a real word!), meaning  "herding utility dog." The thing which sets SV herding trials apart from those sponsored by the AKC, is that they call for the use of flocks of at least 200 sheep! AKC trials, by contrast, use five to ten sheep.
Schutzhund
Schutzhund is German for "protection dog". In Schutzhund trials, a dog must in the same day demonstrate his ability in Tracking, Obedience and Protection – kind of a triathalon for the GSD. There are three levels of Schutzhund titles, SchH1, SchH2 and SchH3. In order to compete in Schutzhund a dog must first pass the Begleithunde (BH) or, companion dog test. This is a basic obedience evaluation, coupled with a traffic safety exam. The latter demonstrates the dog's ability to be under control around cars, bicycles, joggers, strange dogs and loud noises. Every Schutzhund trial begins with a temperament evaluation of the competing dog. Uncontrollable or overly aggressive dogs are disqualified from competing.
Schutzhund Tracking
The requirements for SchH1 are less demanding than for the AKC TD trials. The tracks are shorter, and for the first level only 20 minutes old. For SchH2 the tracks get a little longer and older and are laid out by a stranger as opposed to the handler. Level three, or SchH3 calls for tracks that are still older and longer, plus the dog is required to find three dropped articles. SchH3 is comparable in difficulty to the TD trial.
Schutzhund Obedience
This second part of Schutzhund comprises exercises in heeling, downing, sitting, staying and retrieving over a jump. During the heeling requirement the dog must continue while ignoring two gunshots. At the SchH2 and SchH3 levels, the retrieving component calls for a dumbbell, of increasing weight to be retrieved and for the dog to bring retrieved items over a wall and a jump. The jump becomes progressively higher through the three levels of competition from one meter to five feet to six feet.
Schutzhund Protection
Protection is where Schutzhund gets its identity. Because of this component, Schutzhund sometimes gets a bad rap and can be viewed as overly aggressive.  In reality such training is to prepare the trainee to protect the innocent and disarm the aggressor. What we can take from this is that Schutzhund training must be undertaken thoroughly or not at all. You don't train a dog to attack on command, unless you also train it to release on command.
A dog demonstrates his competence in the Protection phase of Schutzhund competition by locating the helper, who plays the part of an aggressor while hiding in a blind, a structure resembling a half tent. The dog must hold the helper, clamping his arm between his teeth. He must release on command. Variations on this are performed with increasing difficulty through the three levels of competition. For SchH1 and SchH2, the activities are performed on-leash. The dog competes with no leash in SchH3.
Author/Researcher's Note: The subject of prepping your dog for shows, and then going on to perform and compete is a complex one. Since our mission on GermanShepherdPlace.com is to not only provide good information, but to be concise, we are presented with a challenge. Balancing the two goals is not easy. So we attempt to resolve it this way: The above article serves as a well-rounded introduction to the fascinating world of Dog Shows. Then, in order to give more detail for those who wish to go further, our companion eBook, German Shepherd Essentials ~ The Smart Owner's Guide does just that. The book covers this subject and a whole lot more in more detail…
A Message from the Publisher
We'd enjoy hearing from you!
If you have a moment, let us know what you liked about this article. Plus, share your suggestions – we would value your input. Post comments below, or write, contact@germanshepherdplace.com.
Mark Mulock
*This description of Rally courtesy of the American Kennel Club (AKC) (12PX)