If you are a pet owner, you would have sufficient experience with barking. Yet, asking your four-legged friend not to bark is like adopting a child without speaking abilities. However, over-barking dogs can cause headaches. Nevertheless, the definition of excessive barking is different for everyone.
Typically, dogs bark when they want to communicate with someone else or gain the attention of someone. However, the cause of excessive barking can be serious and must be addressed as soon as possible.
Excessive barking is sometimes irritating, probably not only for you but also for your neighbors, who get disturbed by it. So, the problem needs to address not only to live in the town but also to free your dog from that issue. Nevertheless, to address the problem, you must find the cause of barking. The articles will provide a complete understanding of the reasons behind such long and frustrating barking.
Why do my dogs bark excessively?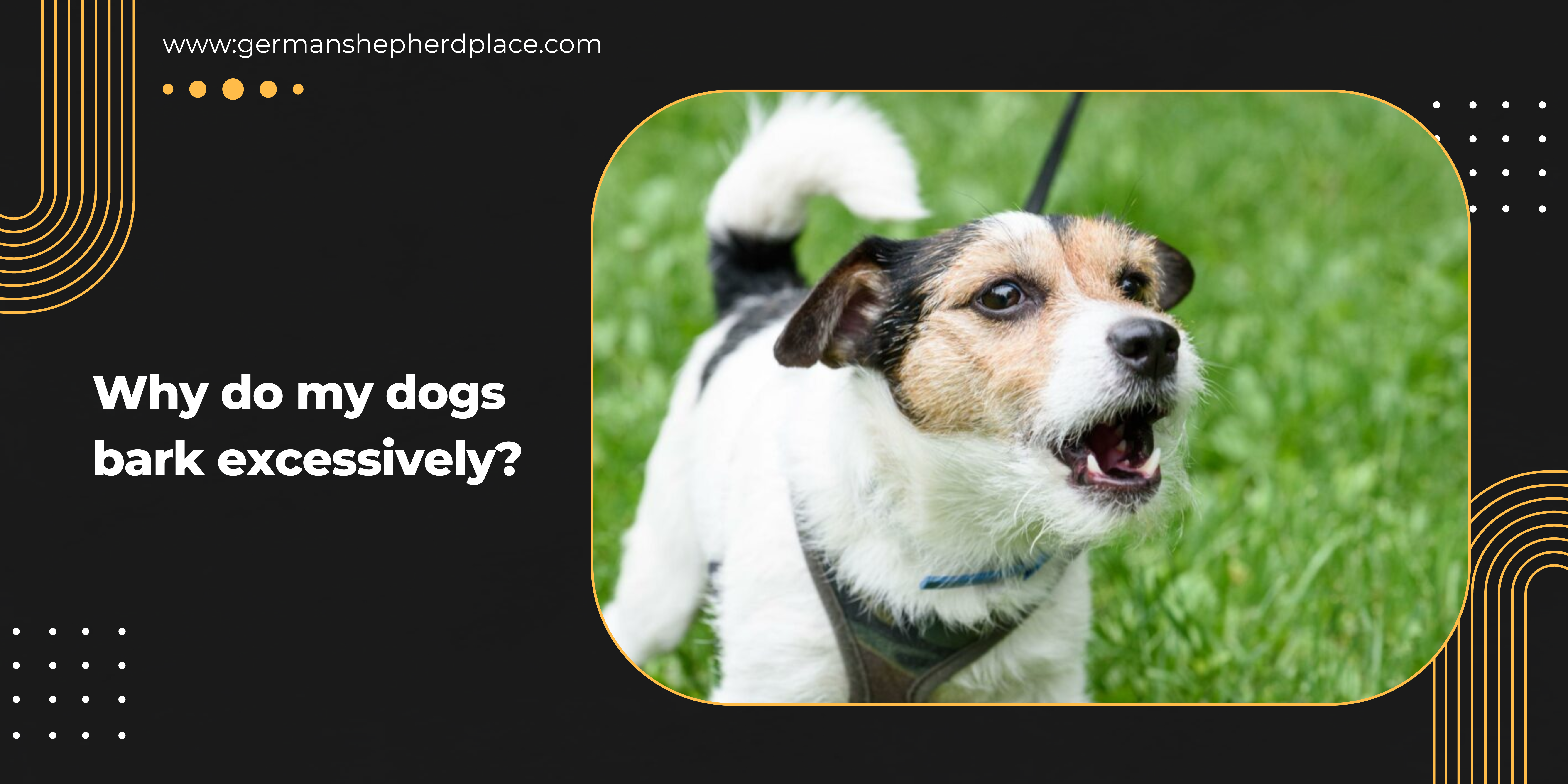 To avoid the dog's excessive barking, it will be best to root out the reasons behind this abnormal behavior. Dog vocalization is the way your pooch communicates with humans and other animals. Also, they try to convey their feelings and desires by barking.
Normal barking is not a problem for anyone; however, if the limits are exceeded, it becomes an issue, not only for the owner but also because it is a sign that your dog is stressed.
Sometimes, it is a gesture that your dog is getting bored and desperately needs to go outside. Hence, whatever the problem, all you need to do is figure it out.
What are the critical reasons for dog barking?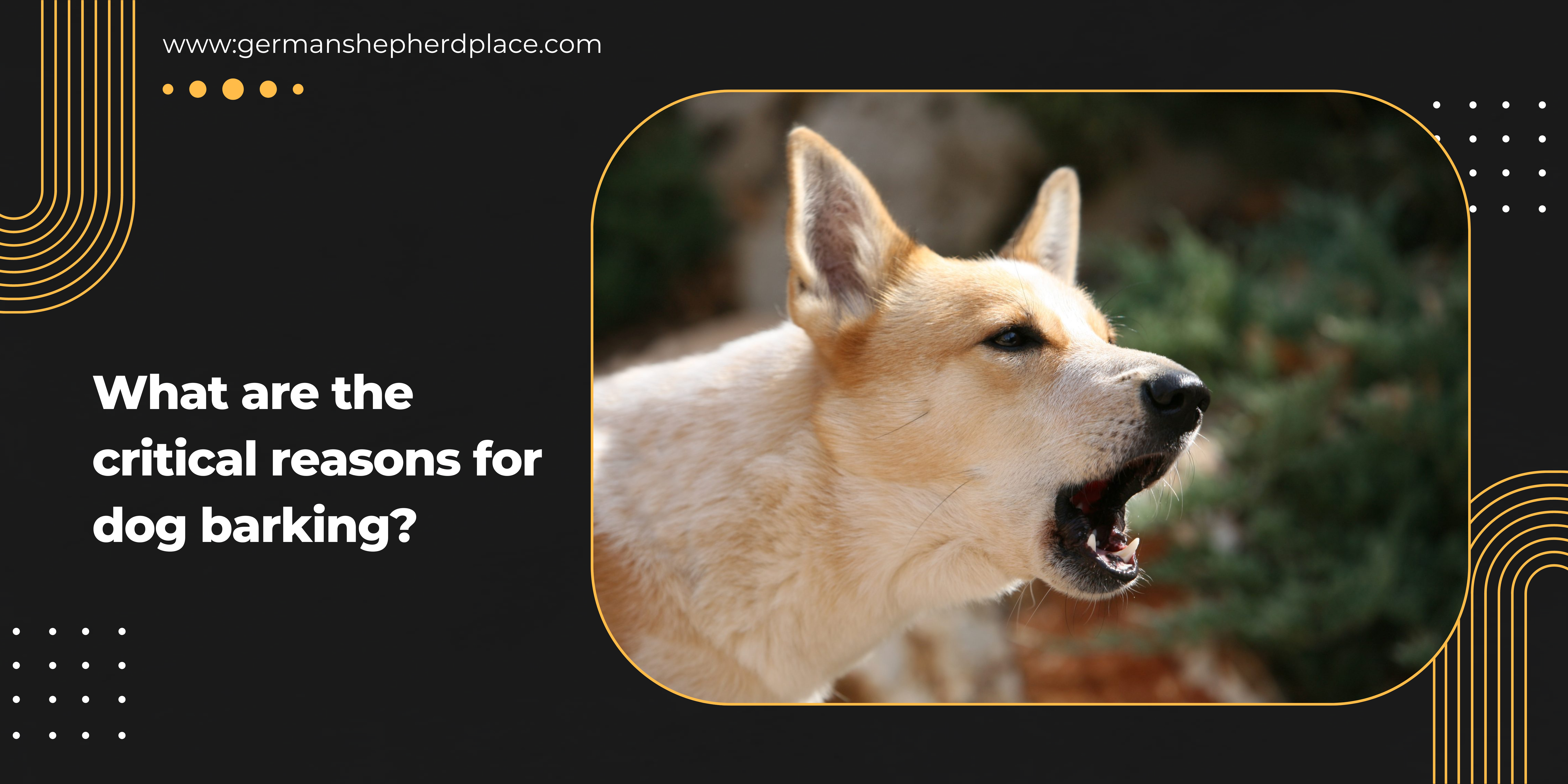 Here are some of the most common causes of the dog's barking.
Some frequently asked questions.
What should I do if my dog barks to go outside?
Train your dog to tinkle a bell at the door instead of barking when they need to go outdoors. You might begin by taking them to the doorbell and rewarding them when they touch it with a treat. Progressively, make them ring the bell before leaving the room to use the restroom.
How do I get my dog to quit barking?
While on a call at work or watching TV, your dog may be busy with regular exercise and puzzle toys. It's simpler to keep your dog from barking in the first place by occupying them or wearing them out than to try to encourage them to stop.
Is barking beneficial to your dogs?
You may be wondering whether his excessive barking may harm him. The quick answer is that it can damage the dog's vocal cords and create a sore throat. Additionally, the persistent stress brought on by barking may cause several behavioral problems.
Related Links:
https://en.wikipedia.org/wiki/Bark_(sound)  /By Wikipedia
https://en.wikipedia.org/wiki/Dog_communication /By Wikipedia
https://www.wikihow.com/Why-Do-Dogs-Bark-at-Nothing /By Wikipedia
https://www.wikihow.com/Teach-Your-Dog-the-Stop-Barking-Command /By Wikihow
https://www.wikihow.com/Get-Dogs-to-Stop-Barking /By Wikihow
https://www.wikihow.com/Why-Do-Dogs-Bark-at-Nothing /By Wikihow
https://www.wikihow.com/Stop-Dogs-from-Barking-at-People /By Wikihow